Motorradbay info
Right now everything is a little different ... also with us!
Motorradbay will continue to ship as long as we are healthy and that Legislators allowed us. We have been working with slimmed-down staff since 13.03.2020, so we cannot infect each other and hope in this way get Motorradbay open through the pandemic. So have some understanding if it should take a day longer. The senders DPD, Post, UPS, GLS, Hermes and Co are also at the limit. take care of yourself and others, thank you !!!
long weekend
Break
13.05.2021 - 16.05.2021
we are on the road, Office closed
back and ready to ship at 17.05.2021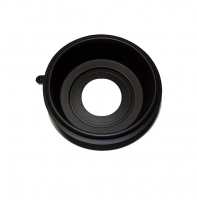 Carburetor parts online shop
Hello,
here you find parts for Mikuni, Keihin, Hitachi and Teikei carburetor made in Japan from Keyster carburetor parts.
You want dealer conditions?
No problem, please register here and send an email with your shop address and VAT number. We check it and activate your reseller conditions, thanks.
Motorradbay: we ship all over europe
Motorradbay is a small but fine company from Swabia. Motorradbay represents Keyster carburetor parts in Europe. Keyster is the specialist for Mikuni Keihin Hitachi and Teikei carburetor replacement parts from their own production (Made in Japan since 1941). These carburetors were mainly built and used for: Honda, Yamaha, Kawasaki and Suzuki.
We offer the most comprehensive and manifoldly motorcycle carburetor program worldwide which is permanently expanded. In addition to that we produce ourselves, for example our homemade diaphragm/Libranes.